We're Growing!
We're looking to bolster our numbers with like-minded people, passionate about making and playing games, to build with us Enshrouded and shape the future of the studio. At Keen, you'll work with the brightest minds in the industry, changing the landscape of creative sandbox gaming and crafting extraordinary adventures for our players. Whether you want to work remote or hybrid, we look forward to getting to know you.

Commitment!
We are committed to create a diverse environment. All qualified applicants will receive consideration for employment without regard to race, color, religion, gender, gender identity or expression, sexual orientation, national origin, genetics, disability or age.
Employment Benefits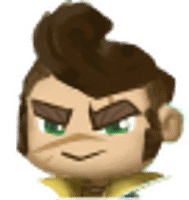 Development Opporunities
At Keen Games, we reward passion, innovation and collaboration, with plenty of development opportunities to take your career to the next level.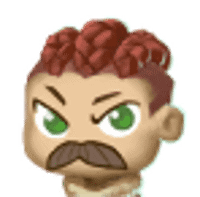 Work-Life Balance
Your well-being is incredibly important to us. This is why we offer flexible working, with the option of fully remote, as well as Health Insurance and other benefits.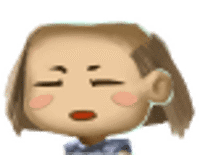 Active Social Life
At Keen we believe in having fun with our work and outside of it. Join us for regular social activities such as Coffee Breaks, soccer and Gaming Nights, the annual Keen band night and regular one-off activities like laser tag and escape rooms!
Candidate FAQ
How do I send an unsolicited application?
If you want to apply for a position we are currently not looking for, just connect with us here.
Do you offer permanent contracts?
Usually we offer permanent contracts. We are always looking for long-term relationships. That does not mean we do not want to work with you if you are only looking for a limited employment. Let's discuss.
Do you offer health-care benefits?
Of course we do. If you are based in Germany it is a standard, but if you are working remotely from somewhere else in the world, we will offer you health-care benefits as well.
What other benefits are you paying?
If you are based in Germany we support employer-funded pension and a group accident insurance. If you are based somewhere else in the world, depending on the social security system your country is offering, we are supporting you with these benefits as well.
How many vacation days do I get?
We offer 25 days of paid vacation. For every two years you are staying with us, you get an additional vacation day up to 30 days a year. Obviously plus public holidays.
Do you offer flexible working hours?
Yes, we do! We have a core working time from 10am to 4pm, but other than that you are free to decide when to work. If you are based abroad and work fully remotely we will figure out what's best.
Can I work fully remotely?
If you are abroad, of course. Our infrastructure is set up in a way that we can collaborate with you all over the world. If you are close to our home base we offer a hybrid solution. We like to meet each other a few days of the week as we think this is important for us, but you also have the option to work a few days from home.
If I work remotely how do I meet the team?
Every day we have regular virtual coffee breaks and from time to time you should visit us so we can meet in person.

A day in the life of a
character artist
Keen has a chill work environment and the decision making process is very democratic. Anyone can voice their opinion on a matter they feel strongly about regardless of their department and honest feedback is always welcome. Most of the team has been with Keen for a long time, but I still felt very welcome as a relative newcomer.
To start my day, I enjoy getting some focused work done early before stand-up, depending on the production phase the day might be spiced up with 1-2 organisational meetings and in the afternoon I like to log time spent on my tasks, share progress screenshots with the team and gather feedback for the next day.
Learn More About a Day at Keen

Life at Keen
At Keen Games, we develop innovative and creative sandbox gaming experiences. We love making games and we want our community to join us in crafting extraordinary adventures. Within the worlds that we create, our players can feel right at home. As we transition from independent game development to self-publishing, we are striving to continue to grow and improve - to be a well-respected, diverse studio passionate people love working for.